Best Vacation House Rentals in Lake Chapala Jalisco Mexico
Find the best Vacation Homes for Rent in Lake Chapala Mexico to save some money while vacations and Accommodate your whole family in your next Vacations in Jalisco, Perhaps you don't want to be in a Hotel or don't like those kind of places, and prefer some other kind of accommodations to feel just like staying at home or a friends place.
Las Palmas

It is a house located in the outskirts of Ajijic in a quiet location which is ideal for long-term rental.Casa Las Palmas Ajijic has everything you need to enjoy a stay with the favored climate Ajijic lake, has two rooms with King Size beds and two bathrooms. the main room has a walking closet for your comfort. It is fully equipped with dishwasher, washing machine and dryer, refrigerator and high speed internet service, without a doubt everything you need especially for snowbirds who like to travel to this part of Mexico during the harsh winters. A Club House facing the lake with a heated pool only with views towards the mountain and towards the lake is available to all guests in this community.

Senderos del Lago

Located with the comfort of a residential area with a very pleasant location near restaurants and convenience stores to ensure a pleasant stay in this region of Lake Chapala. Senderos del Lago  has pleasant views of Lake Chapala where you can enjoy beautiful sunsets and clear nights to see the stars in a quiet and pleasant place. the houses of Senderos del Lago  have everything you need, from a fully equipped kitchen and everything you need to spend a holiday as if you were at home. It has amenities such as outdoor pool and views of the lake, house with terrace and shared lounge.
You can save money this way and get some amenities that you may not have in any other lodge.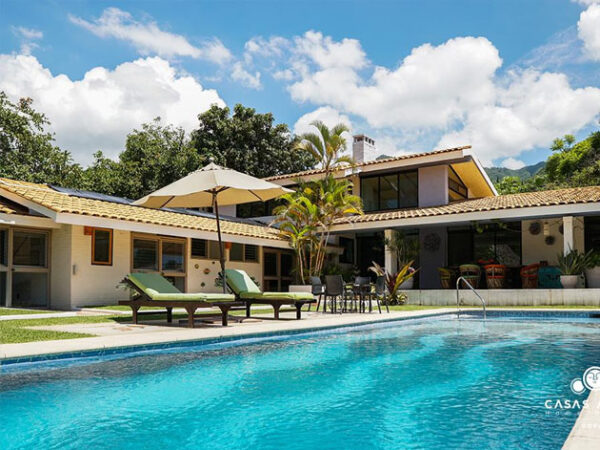 Here at a Vacation Homes for Rent in Lake Chapala Mexico you will have the chance to bring more people without spending lot of extra money.
You will have to make some of your daily task like cooking and laundry yourself
But you can arrange with your renter, hire some specialized staff to help you with what you need and bring somebody to do that for you, help you with some stocking with grocery and special request like wine, liquors, Cigars, cheese, bread, beer, etc, etc.
Some are pretty cool that they actually let you borrow their car, for you to move around the place.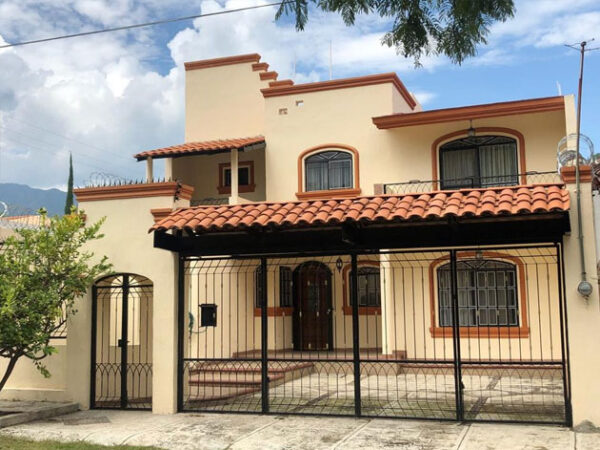 Best Vacation Homes for Rent in Lake Chapala Jalisco located at private developments
There are some very nice a new condominium complexes, that are pretty nice, just like a Hotel or Resort.
Developed privately, and offered as a way to have a more permanent extended stay for their owners, simply Real Estate developments that want to monetize their time off their property.
Vacation House Rentals in Lake Chapala Jalisco Mexico are a great choice for your vacations, it will be a more personalized service, you might be have to arrange your stay with the very owners of the property, of course, there are some companies that manage rental properties.
But then, you will have lot of options of places to stay for your next getaway, it is in fact a great way to do it It is becoming more, and more popular this days, so why not give it a try and find by yourself.
Fractional ownership or Timeshare Rentals
If you are not running away Hotels and Resorts, some of the people offering for their Vacation Homes for Rent in Lake Chapala Mexico to rent, are people that are in a ownership program, or time share, which they decide to rent, just like their own.
In that case, you could have the resort or hotel amenities at hand, and the use of all their facilities.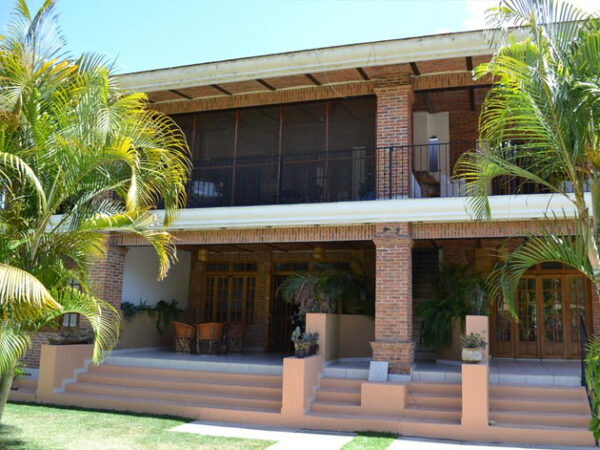 Waterfront Vacation House Rentals in Lake Chapala Mexico

Well, just like any accommodation in top destinations, the high season time are going to be the most requested to stay or difficult to book, so plan in advance especially in dates like Christmas, New Years eve, Holy week, and Easter
That usually falls on spring break time, outside from those dates, you will have no problem finding a great rental.
This community like the Raquet Club is quite popular in the area as it is one of the ideal residential developments for vacationing, in which many foreigners have decided to have their second home for the weekend, holidays and any special occasion to cross the border and enjoy this destination and obviously on his property.
Many of these properties are rented by owners who have not used them in season and have great natural amenities in the same area provided, such as an estuary, or unpleasant Lake to enjoy and a beautiful view of the ocean that is a delight that can be enjoyed for hours.
All this in a residential community surrounded by clean and quiet areas and fairly well preserved that makes it a more than ideal place for a quiet holiday in front of the Lago.
This location in conjunction with the sand-covered Lake shore are perfect for sunbathing, and fun water sports such as swimming and fishing, or taking pleasant horseback riding along the entire Lake shore.
Maybe this residential development should be confused as a resort, which does exist in this community, but part of the amenities is this ideal place is to use the shared facilities of this accommodation such as tennis courts, shopping to its stores, and enjoy its restaurants and bars that pleasantly find in that place.
The Vacation House Rentals in Lake Chapala Mexico that are rented are sheltered and have security 24 hours a day and the maintenance of their common areas is constant so one of vacations in this place are undoubtedly more than recommended.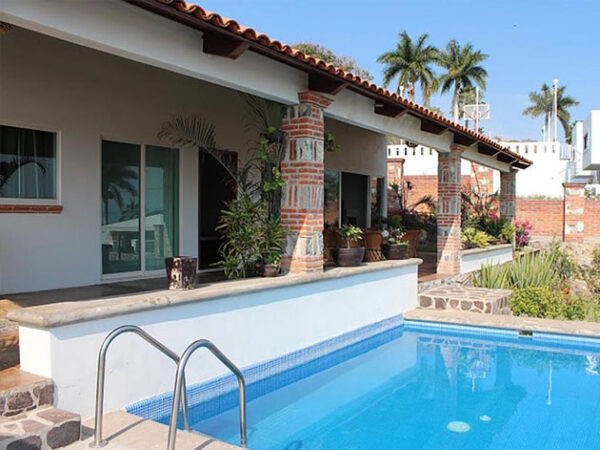 Best Vacation House Rentals in Lake Chapala Mexico for your next holidays in Jalisco
Something that has always been required to be palpable throughout the country of Mexico since the coastline is quite extensive, are the locations of vacation rentals that are located in front of the Lake , or as close to it.
It is like the main objective of vacationing in a tourist destination of these characteristics, has been fully fulfilled.
And these are the ones that have the highest demand and therefore the high value burns they have at the time of renting.
Since what bigger amenity can be had in a vacation spot than the main attraction in this case is the Lake  as if it were your own backyard or front garden.
The Vacation Homes for Rent in Lake Chapala Mexico can be found literally along the entire coastal road that transits from north to south facing the sea in the Jalisco state.
Some locations can go from places very close to Ajijic Mexico to other parts to the south of the city like Jocotepec, and some are located in new residential developments that make small communities forming pleasant vacation spaces with all the comfort of a private and more comfortable place sharing all the amenities that can be had in a private development.
Great family holiday rentals
These Vacation Homes for Rent in Lake Chapala Mexico, have been and will be the ideal place to vacation with family or friends in those days of celebration and special celebrations.
At theVacation House Rentals in Lake Chapala Mexico,the size that can accommodate a good number of people makes these properties a good option to enjoy together and spend a nice time and Jalisco Mexico.
And also passing save some money on your vacation and enjoy it as if they were in their own home .