San Juan Cosala Jalisco By the  Riviera of Lake Chapala Mexico
Welcome to a place filled with the San Juan Cosala Hot Springs in a stretch between two of the most popular towns in the area that has become one of the most visit places in the Lake Chapala. And this town is surrounded by forests from the Sierra de San Juan Cosala Mexico that offers a wide selection of spas.
Just a few minutes from the popular Pueblo Magico of Ajijic, and the town of Jocotepec, is this town surrounded by a side of a mountain range and on the other side Lake Chapala.
This town is well known and popular mainly for its Hot Springs and the spas that have sprung up in this place. Thanks to the sprout the warm mineral waters that naturally spring from it as if they were spring.
In this community is the so famous and popular among people who like to retire from this side of Mexico that is the famous Racquet Club which has a lot of houses and condominiums nestled in the hill that enjoy beautiful views of the lake in addition to be surrounded by the beautiful and picturesque streets.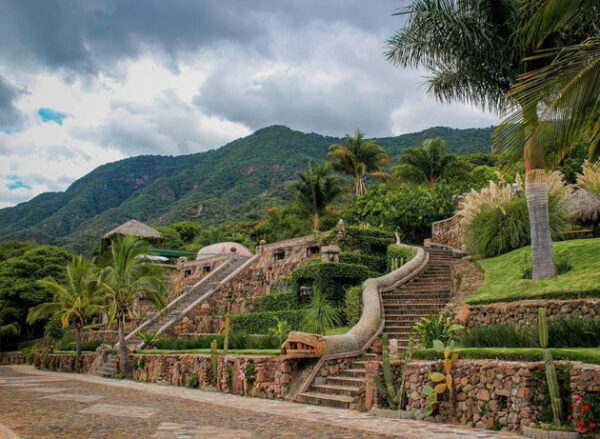 In addition to its popular tennis court and swimming pools with spaces that are ideal for having a picnic with the family or going to enjoy the food offered by its distinguished restaurant in a private and exclusive environment with a beautiful view towards Lake Chapala .
Here is also one of the most popular hotel in the area among the several that exist here and stands out as a boutique hotel and spa and this is called Monte Coxala.
San Juan Cosala Hot Springs

This peaceful place is the perfect place to relax in the waters of San Juan Cosla Hot Springs that flow directly from the ground or have fun in it's pools, all this with some average temperatures that goes from 35 ° C and 40 ° C year round.
This natural attraction has given several spas in the area that are fed by the crystalline and warm waters that sprout in several points next to the bank of the lake.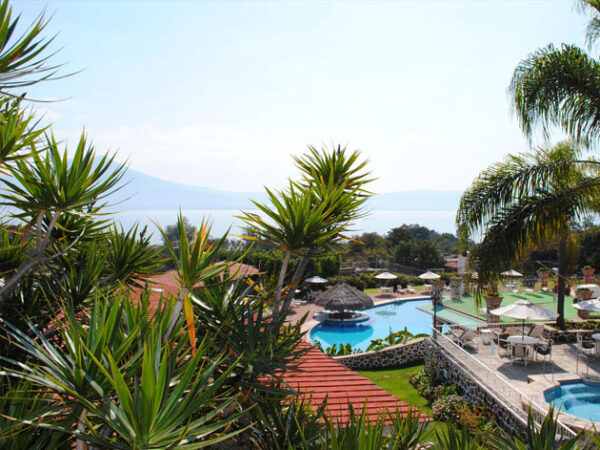 It has become a traditional place for the inhabitants of the neighboring cities and is known as a place of relaxation in which you can enjoy the benefits of hot springs in any season of the year, in pleasantly warm waters of around 94 at 104 degrees Fahrenheit and along with the minerals it has, many people who visit this place and enjoy these waters feel totally revitalized.
These San Juan Cosala Hot Springs are used for several water parks which are pleasantly enjoyed any season of the year without worrying if the water is cold or not hot enough for the cool seasons of autumn and winter.
Over time these traditional places with pools and swords have been growing little by little due to the great influx and popularity that has been gained with both national and foreign visitors who are attracted to enjoy these natural attractions.
Mentioned places are converted into beautiful and comfortable places to enjoy a pleasant stay in conjunction with the beautiful views that surround these places these places, taken by the Ribera of Chapala and in the background beautiful mountain range.
Lake Chapala Temazcal
Kids can have fun in the kiddy pools and slides, while their parents can go shopping around the boutiques or enjoy from some hydromassage therapy and temazcal.
Another great option while visiting besides the San Juan Cosala Hot Springs Is to relax while walking it´s streets surrounded by typical mexican houses and haciendas and mountains, or go to the close neighbor towns like Ajijic, Chapala and Jocotepec.
San Juan Cosala Jalisco Mexico Spa
Thanks to the mineral waters that sprout here naturally due to the volcanic terrain, several types of places to recover and rest have arisen in this place of the lake.
This locality is recognized by the great benefits of minerals contribute to the health of people.
Several thermal spas on the shores of the lake offer mainly hydrotherapy treatments combined with the mud that together with the mineral properties make it perfect for various types of therapy.
Not only are the spa treatments limited to the thermal effects of the mineral waters of their hot springs, but they offer a large number of commonly known massage therapies.
Sierra de San Juan Cosala Vacations
This mountain range is also a great natural attraction to this destination that together with its hot springs and its pleasant spaces next to the lakeshore, makes visitors come especially to climb and enjoy this place.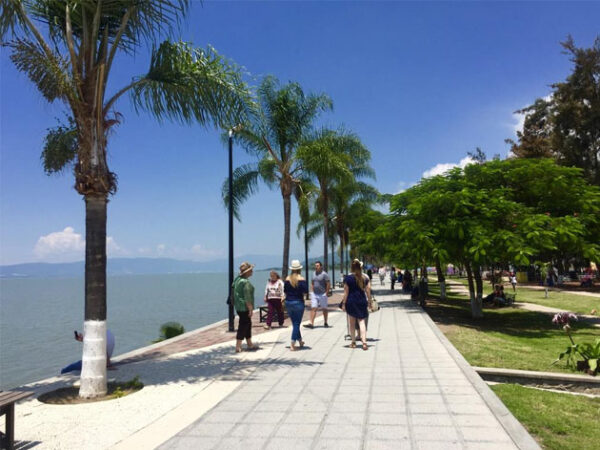 Many visitors look for hotels and condominiums that are closest to the Sierra de San Juan Cosala Mexico, as they enjoy their walks and outdoor activities and can be done in this location.
Where is San Juan Cosala Mexico?

Located at the beautiful shores of the Lago Chapala, this place is considered a beautiful and picturesque piece of paradisiac vacation destination, if offers a variety of hotels and thermal water baths.
Is located a few miles from one side, near Jocotepec, and From Ajijic, and Chapala from the other side.
How to get to there
If you can get to Chapala from one side or from Jocotepec.
You are halfway done, there are daily bus services from Guadalajara, with Bus services going to Jocotepec that can drop you off anytime.
And even closer from Guadalajara international Airport.
Where easily you could rent a car or private service.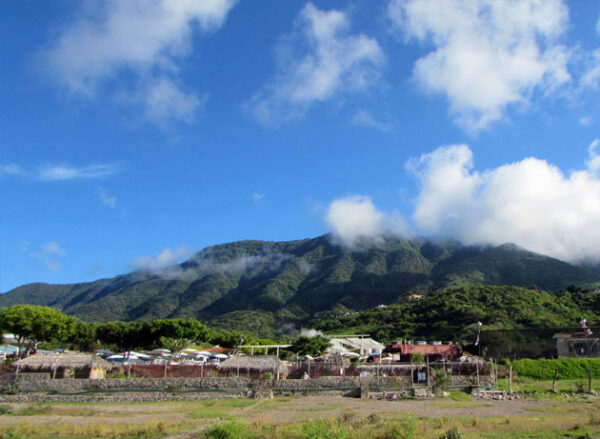 Best time to visit San Jun Cosala Jalisco Mexico

This location is great any time of the year, specially on summer.
Summertime in Chapala is rain season, and you can Enjoy from some beautiful views of the Sierra de San Juan Cosala Mexico when the rain Make all plants to blossom and every place turns green.
If you are coming from north side of the United States or Canada.
Anytime is great to come, weather is mild and warm throughout the year Chapala Lake are proud of having some of the best weathers Around the world, and that is why is so popular among the Retiring people from all over the world.
San Juan Cosala Jalisco Mexico Map