Where to eat and drink in Lago de Chapala Jalisco Mexico
Do not let your chance to enjoy some of the best food in Restaurants Chapala Mexico being a great resort destination, put a great variety of high quality culinary options.
Due to the vast and rich that a country like Mexico has to offer, it's perfect weather creates the best environment to grow and get the best products that you will find in every table in any place you eat, the perfect ingredients for any kind and style of food, from a very strict recipe restaurant from some place in the world, to the creative mind of some of the most notorious and well recognized chefs in the world, make their own signature creations making the mix of the vast and rich cultures from all over the world.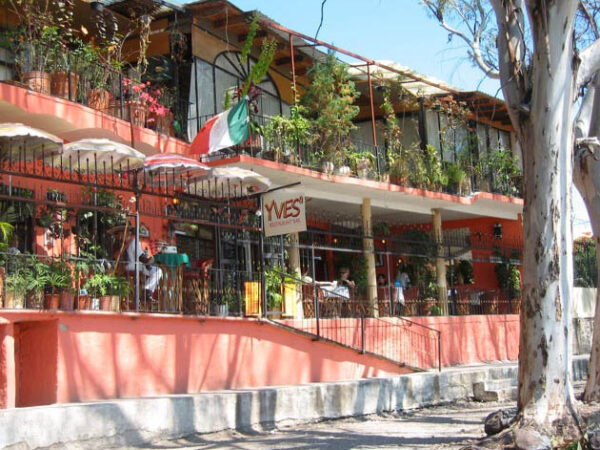 Almost any kind and style o food can be found in this Restaurantes en Chapala Jalisco, so if you have any like or desire while you are on vacations, you will find it.
Top Lake Chapala Restaurants
Beer Garden

Burgueria De La Ribera

Cafe Paris

Isla Cozumel

Letra Ch

El Original Tonys

Richards

El Rey Taco

La Iguana De Piedra

Bar El Guayabo Sabroso

Restaurante Cazadores Chapala Casa Braniff

Piedra Barrenada

Maras

Arileo Steakhouse & Bar

Mariscos Guicho

Delicias

Merendero

Rosarito El Carnal

Trips Burger

Aguachiles Y Mariscos Boca Lago

El Perla Negra

El Arca De Nicolas

El Bambu

American Legion Post 7

Bar Piedra Barrenada

Taquizas

La Buffeteria

La Sima Del Copal

La Palapa Del Guayabo

Seafood

Don Juan

Santinos

Mariscos Peter

Hacienda Don Emiliano

El Risco

La Caguamanta Y Su Quetzal Bar

Gossips Kitchen

Cenizas Del Sol

Las Gaviotas

Petrita

Cafe Negro

Burger Ink

La Palapa De Don Juan

Mariscos El Pinguino

Adelita Bar & Grill

El Anclae

La Mesa Restaurant In Ajijic

El Mirador

Historic Buenos Aires

La Lena

El Rinconcito

Vancouver Wings

Pizzeria Toscana

Parrillada Playa Azul

Alex Pasta Bar

Rosticeria El Puente

Delib

El Tlatuhani

Huerto Cafe

Mariscos Las Conchitas

El Patio

Alfredos California

Lake Taco

Diligencia

Cenaduria Elba

Bar Los Equipales

Fonda

La Casa Del Molcajete

El Ancla Bar And Grill

La Guadalupana

Diego & Nicole

El Fogon De Charlotte

Palapa Del Guayabo

Club Herbalife

Smoke House

Huerto Cafe

Nvo. Beach Garden

Venenciana Pizza

Il Giardino

Casa Barragan

El Encarbonado

Mar Chapalico Bed & Breakfast

La Sierra

Tortas Ahogadas Enriques

Bar El Paraiso

Yves

C Beach E Paradise

Bar Tomas

Cucumber

Acapulquito Zone

Ave Chiken

El Zapote

El Pastor

Joses Place

Pollito Deli8

Jonhys Place

Tacos Y Tortas El Tio

Los Joselos Familiar

Taqueria El Primo

Jitomate Gourmet
Find the Best Lake Chapala Restaurans along the ribera of the Lago

This destination has some of the best places to eat in the the region, along with the best luxury and exclusive resorts and spa comes the best places, some fancy restaurant Chapala Lake and fine dining to enjoy it´s original and exquisite cuisine.
A vast offer of different kind and style are available now, the growing number as this place becomes more popular.
You can of course, a great offer in cuisine with Mexican food, from seafood, to traditional and fusion combining the ancient knowledge with modern and traditional.
Pizza and authentic Italian food are available, as many people came from their countries, falling in love with the place and deciding to stay a while longer, deciding to share some of the beloved country of origin.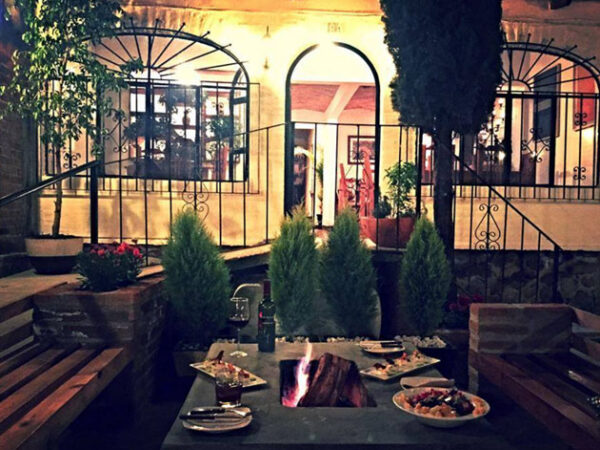 Fresh seafood and local organics are offered in most of Lake Chapala Restaurants some even have their own organic farmers market, making way to excellent Sushi Restaurants and International Restaurants as well.
Many Mediterranean food are part of the great inspiration that started many of the best places to eat, due to it´s similar climate or the local ingredients so it has some similarities with the old country.
Finding some great Greek food, Spanish and French.
Many popular places offer its services to cater parties in almost anyplace, bringing the best to your place in a special afternoon, a wedding, a bachelor party or just you don't want to cook any day.
Jalisco Coffee Shops
Having coffee here may be one of the best experiences, due to the Mexican Coffee producers, a long time traditions that brings some of the best beans in the world, you can find some of the best selections shipped from its place of origin and mixed here with other selections to make the bes cup of joe just for you, that is a long local tradition brewing coffee.

Best Bars and Nightlife
Can´t be a great destination without a great place to party, the Clubs and Bars, Nightlife are a must do in any visit, some locations so close and convenient as Downtown or right in the beach for a nice sunny day.
Some located at the Malecon and a few others inside a Resort or Hotel.
Here the happy hour could be a happy day or happy night, you can find any promotion for almost any day of the week, you can do your own bar hopping.
Some exotic bars and stripper clubs brings some spice to the atmosphere.
You may like this: