Hotel Villa del Angel Ajijic Mexico Bed and Breakfast
Hotel Villa del Angel Ajijic Jalisco Bed and Breakfast in Chapala Lake that offers the ambiance of a true european villa with cantera columns & arches throughout, high ceilings with detailed paintings and a warm welcoming feeling of old world charm and elegance.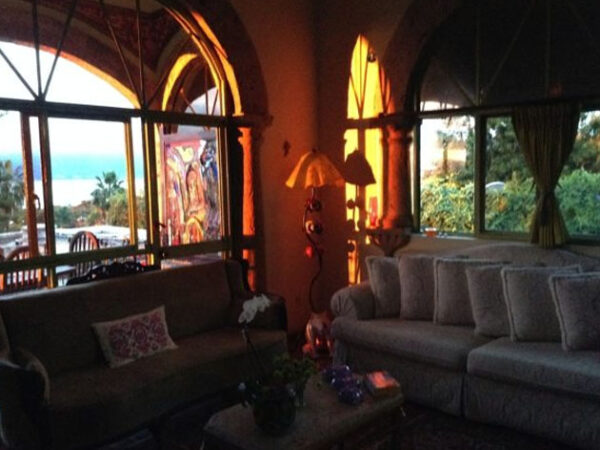 Our home is a beauty from every angle so come on down and share it with us. Whether lounging pool side, gazing at our on sight chapel or meditating on the grass under a 60 ft star pine, Villa del Angel will take your breath away.
Located in Ajijic on the shore of Chapala Lake in Jalisco, Mexico is this Bed And Breakfast hotel in which one can enjoy large gardens, outdoor pool and Wi Fi wireless internet service inside. of its facilities.
For visitors who do not know exactly where this magical town of Ajijic is located, it is only 27 km away from the city of Chapala, the largest town on the lake.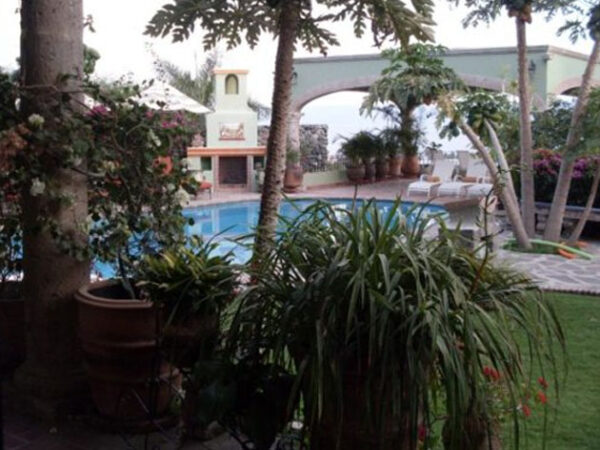 Villa del Angel Ajijic Jalisco Mexico
This Lake Chapala accommodation is perfect to unwind and relax from the daily activities and the hustle and bustle of the city, Ajijic itself is a very quiet place to relax and recharge outside the city, and Villa del Angel could be like your house in Lago where you can feel at home.
Has all the necessary services for a good weekend In addition to representing an economic option in which is persecuted by many of its visitors for the value for money what you get in this hotel, you can enjoy beautiful evenings on your terrace enjoying the pool and gardens with your partner and your family to spend a weekend with an unforgettable night and the next day start your day with a rich breakfast at the hotel.
If you are thinking of traveling to Chapala Lake and you are outside Mexico or in some other state outside of Jalisco, the Guadalajara International Airport is relatively close, so a vacation at Lake Chapala or visiting friends is just a flight away and short travel by car.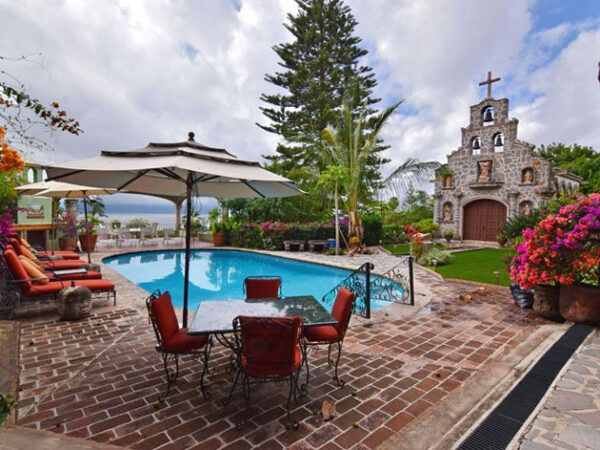 Lake Chapala Hotel Villa del Angel Ajijic Mexico
many couples visiting this place qualify as one of the most romantic and preferred places to spend a weekend, the spacious rooms and their large and comfortable beds serve as escape to the daily routine of their accelerated lives.
A great view in conjunction with the great kindness of its staff that attends, make one feel as if he is staying with his family or good friends.
Right from the Angel Villas you can enjoy views of Lake Chapala in all its splendor And you may realize what is a favorite place of many visitors.
This Bed And Breakfast represents a good starting point to walk through the streets of Ajijic and enjoy its charms and sunsets, without a doubt staying in an accommodation like this will be an experience worth repeating.
Hotel Villas del Angel Ajijic Mexico Bed and Breakfast Map