Boutique Lodging in Ajijic Lake Chapala Jalisco
Featuring an extensive garden, Mexican-style decor, a swimming pool and free Wi-Fi throughout, located 300 metres from water and 6 km from Ajijic Pueblo Magico.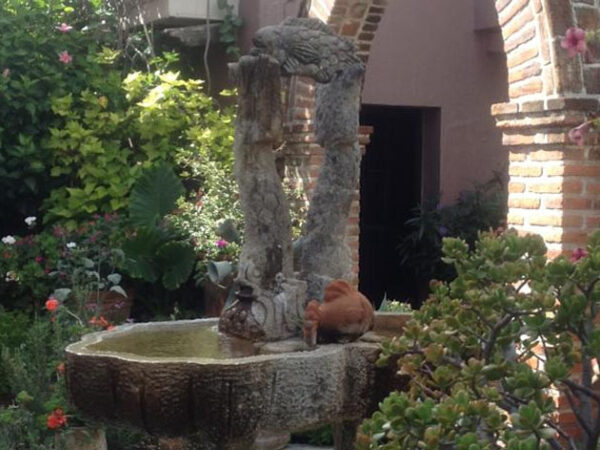 At QQ Hotel, you will experience the romantic ambience of Mexico, carefully blended with North American comforts. You will feel right at home in any of our 7 beautiful guest suites.
Quinta Quetzalcoatl Boutique Hotel
Designed for maximum privacy, each suite is tastefully appointed and boasts its own personality with private entries, bathrooms, and private terraces.
Lovingly restored in 1980, QQ now accommodates up to 20 guests in our various suites on a one-acre park-like property located just one block away from downtown malecon.
Amenities
The common areas include a spacious living room/dining room, game tables, cable television, and the many terraces. Our outdoor sitting areas offer a variety of private restful hideaways,
Continental breakfast included daily.
A modest swimming pool with lots of private sunning areas
Potable water in every room (including tap water and showers)
Limited off street parking
Personal tours and chauffeur services available
Fax, voice mail and email service available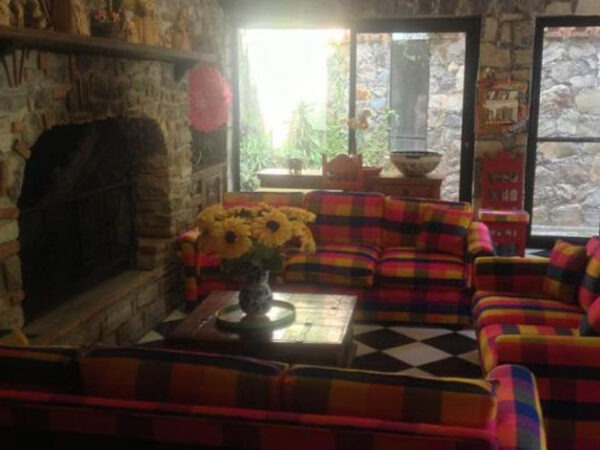 A nice Boutique Hotel in Ajijic Jalisco
Walking distance to the main plaza, restaurants, nightclubs, a great bakery, fresh fruit and vegetable market, grocery store, cathedral, banks, post office etc.
A few minutes on the bus or via taxi to the nearby town of Ajijic.
Hotel Quinta Quetzalcoatl Chapala Jalisco Map