Best San Juan Cosala Lake Chapala Hotels
Enjoy a nice stay at Villas and Hotel Mama Chuy Chapala Enjoying your amenities enjoying the beautiful view of the lake to spend pleasant moments with your family in a natural environment.
Many options await you from entertainment at Mama Chuy mainly enjoying its natural beauties riding on horseback or enjoying the lake skiing.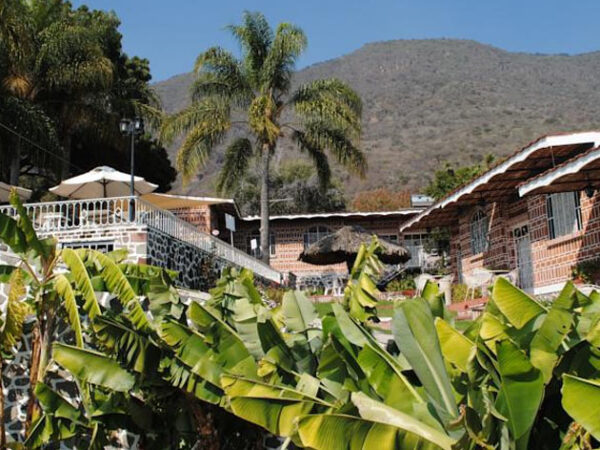 It's nice pool is perfect for children to have fun while the elderly chat in the bar under a nice and refreshing palapa, or playing tennis and volleyball games with family and friends framed in the beautiful landscapes of Lake Chapala.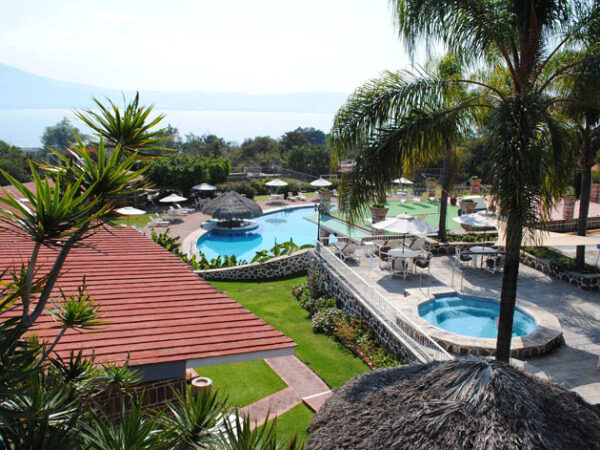 Hotel Mama Chuy Chapala
This is an exclusive and quiet place perfect to rest next to the tranquility of the lake in one of its Villas that are fully equipped and have Jacuzzi, your own terrace with beautiful views of the lake, one or two bedrooms, 1 or 2 bedrooms , cable TV, living room, dining room and kitchen.
You will feel like you are at home in one of the 16 rooms equipped with everything you need to spend a pleasant time with your family and friends, has all the services as all prestigious hotel in the area.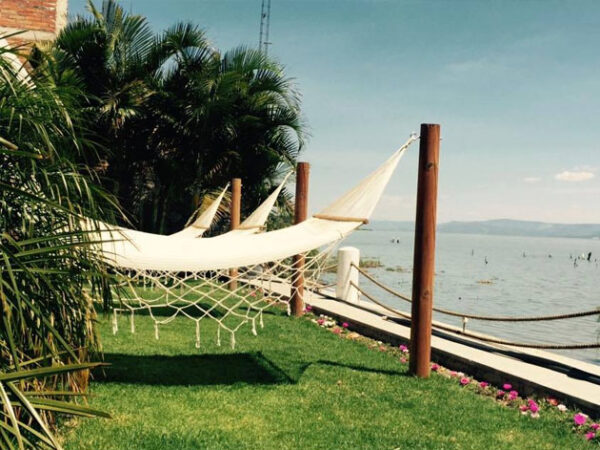 Hotel Mama Chuy Chapala Amenities
The available amenities that make a delight visit Hotel Mama Chuy Chapala, they go from the outdoor pool as well as a whirlpool tub and tennis court, plus green areas that make them perfect for a field day and family.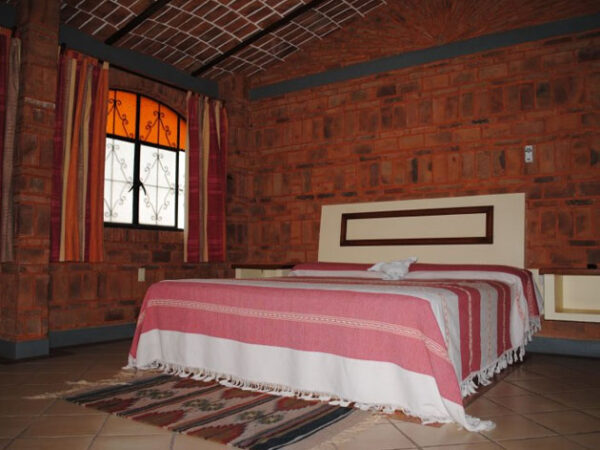 The hotel has a restaurant with a nice view to the pool which offer room service during limited hours, you can enjoy a free a la carte breakfast every morning.
Has private parking so you can protect your car with confidence and fully enjoy Mama Chuy Hotel and Villas, the one that is located just 30 km away from the Guadalajara International Airport and only 50 km from the city, which makes it one of the perfect places to disconnect from the daily routine without leaving home so much.
Mama Chuy Hotel Map