The Hotel La Estancia Ajijic is a colorful accommodation with the traditional Mexican emblematic touches and typical architecture, is located just a few meters from the shore of Lake Chapala.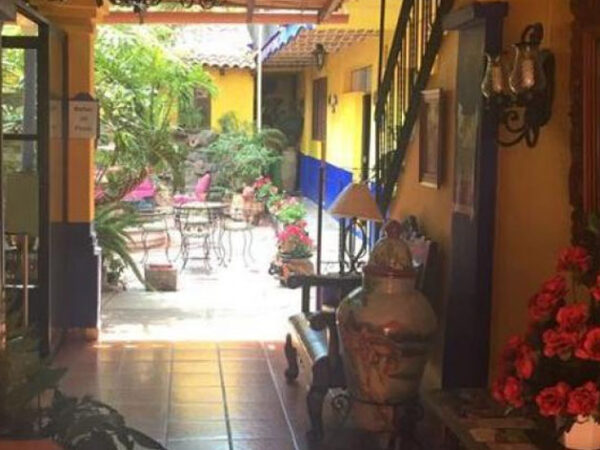 Hotel La Estancia Ajijic is a small but full hotel that has a Restaurant and a bar in its facilities, also has a section for BBQ, and a shuttle service to the airport for the service of its guests has for a small amount, so you can enjoy your pleasant stay from the moment you land at the Guadalajara International Airport .
Hotel La Estancia Ajijic Accommodations
The rooms are quite comfortable and are richly decorated with typical mexican handicrafts and traditional details of the local culture, accented with their bright colors that have undoubtedly made a distinctive throughout the world of how colorful a country like Mexico is.

The rooms at Hotel La Estancia Ajijic have one or two double beds, in addition to having full bathrooms equipped with a shower.
The afternoons are more pleasant in the bar of the Ajijic room that is installed on the rooftop making a perfect place to enjoy the sunset with accompanied drinks and snacks on the terrace.
La Estancia Hotel Ajijic Amenities
The restaurant in Estancia Hotel called The Garden, specializes in international food as well as the most varied dishes of Mexican food.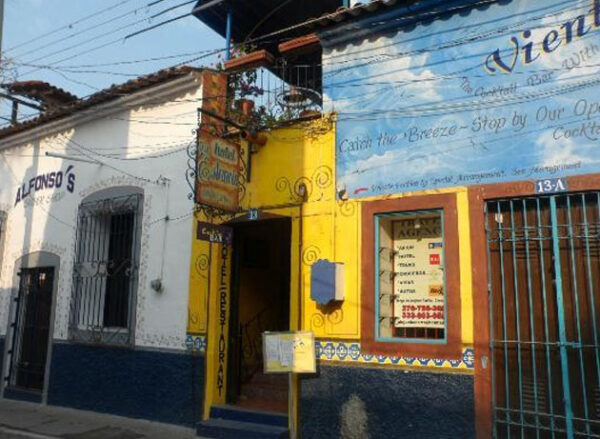 The hotel can provide the service of preparing some sandwiches in small picnic baskets for your guests to go up walking and exploring the surroundings and enjoy a delicious meal.
Or if it is an election of the guest, there are restaurants available with a variety of cuisines and styles less than 500 meters from where the hotel is located.
This way you can know and enjoy more about this destination that is the lake of Chapala and especially the Pueblo Magico.
The hotel has other services available and amenities for its guests, it has free WiFi service to stay connected and updated anytime.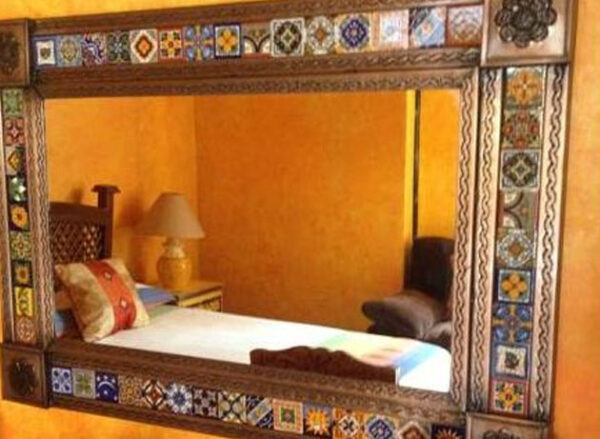 From the hotel you can enjoy beautiful panoramic views of Lake Chapala as well as the mountains that surround it.
It is conveniently located near restaurants, bars, galleries, craft shops at a distance that can be pleasantly walked.
This is a small hotel, and is a convenient option to get to know the surroundings of the famous town as well as to enjoy all the activities that can be done in the Chapala lake, or simply to rest and relax while enjoying the great weather in Chapala.
The International Airport of Guadalajara is only 30 minutes driving, which makes it an easily accessible place both to arrive and to leave, and to enjoy this destination.
Hotel La Estancia Ajijic Lake Chapala Jalisco Map