Best Hotels in Jocotepec Jalisco Mexico
El Chante Spa Hotel Jocotepec features an outdoor swimming pool, a spa and a beauty salon, with a stay at this place, you'll be centrally located in Jocotepec, convenient to Parroquia del Señor del Monte.
This spa hotel is within the region of Church of San Juan Cosala and Malecón de San Juan Cosalá.
Make yourself at home in one of the 19 air-conditioned rooms featuring DVD players and plasma televisions. In your free time you will have a television with satellite channels to entertain you.
At El Chante Spa Hotel Jocotepec and in its prime location, which is immersed in an atmosphere of quiet relaxation, has some beautiful rooms that were meticulously designed and created to provide a unique experience of relaxation and tranquility next to Lake Chapala.
This property is located in a quiet environment next to one of the most popular natural attractions in Mexico, is much more than a small accommodation created to relax and enjoy as a true spa in conjunction with its pleasant rooms that make this feeling of relaxation your guests.
Relaxed enviroment
Knowing and walking through the quiet and relaxing spaces of the facilities this property, read to be filled with tranquility ipas that such a natural and harmonious environment that next to the Rivera de Chapala is had.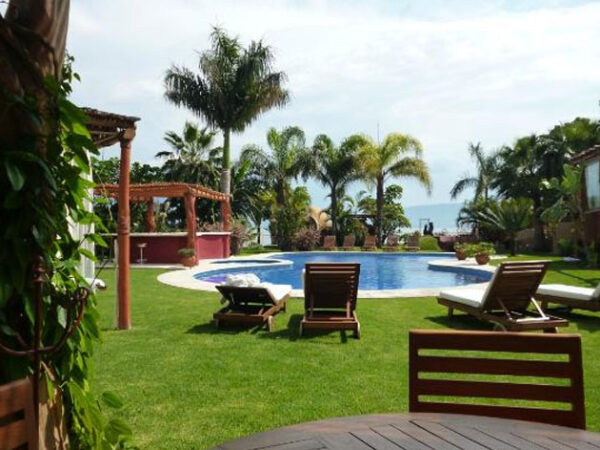 A place to enjoy without doubt both for your stay and for the various treatments and services offered at the spa.
Besides being an ideal place to enjoy small meetings and social events with an intimate and welcoming atmosphere for all the guests you have.
El Chante Spa Hotel Jocotepec Accommodations
19 rooms that are located in this small hotel making a more intimate and quiet place for all its visitors, where you can enjoy pleasant views from some balconies that feature the rooms, plus the star finely decorated with artistic works of Mexican art.
The environment around the rooms consists of private spaces of uncompared views of the lake.
There is a different proposal and style of accommodation which you can choose and select the type of room and the features you need.
Whatever the room choice, it guarantee a great experience of tranquility and rest with the beautiful scenery of the Lake Chapala Riviera as the main stage.
This hotel has been designed to be fully enjoyed, with its pleasant amenities that you can comfortably enjoy from the pool area to the restaurant, in which you can visit with your bathrobe.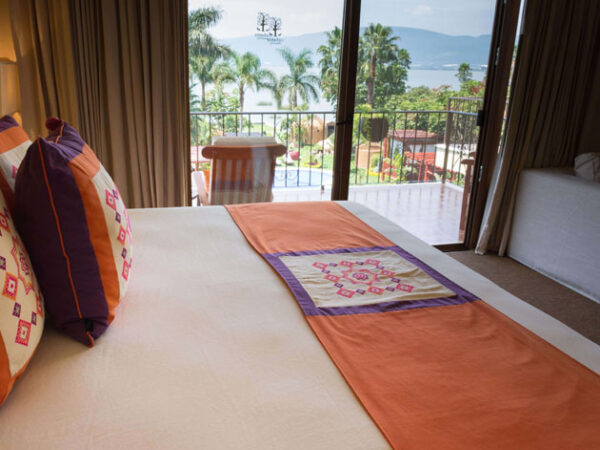 The ideal of this place is to attract couples looking for an escape is that they can recover their strength and relax away from home, as well as an ideal place to visit with friends or those special visits of mothers and daughters who like to rejoice and pamper yourself with the best first-class treatments that can be found in spas, in a place with relaxing and natural energy by the lake.
Here in this spa you will find a temazcal that is something similar to a sauna or steam baths, with the difference being a ritual of pre-Hispanic Purification that through the centuries has remained in the Mexican culture for the purpose and purify the body of toxins and clear the mind making a reconnection with our body.
The rooms in this hotel were designed with the solid intention of providing unique experiences giving life to spaces and environments that are ideal for you.
These spaces in which all guests and guests to this accommodation will be accommodated have been designed with different styles to startle the beauties that surround this place, and make a set with the rest of a place as relaxed as this one.
This will undoubtedly be a great experience framed in the beauties of Lake Chapala as well as its surroundings.
Options to stay range from the deluxe room, along with another that has a view of the lake, and others that open to enjoy the beauty of the mountain.
These rooms designed especially for your rest have everything you need to enjoy a good holiday in this destination.
The rooms have some very nice and tailor made style, starting with a comfortable king size bed, plus slippers and robes at your service to walk comfortably.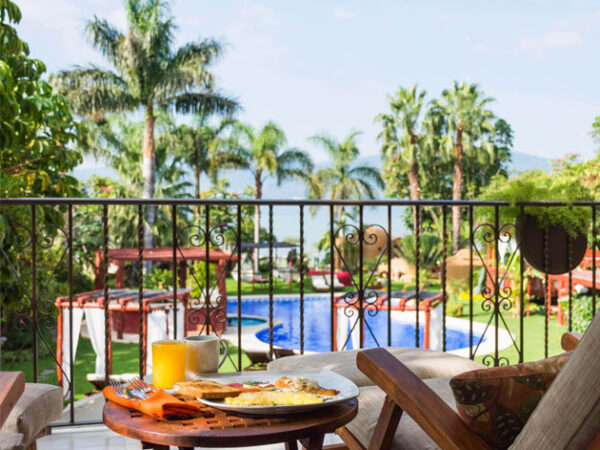 It has a concierge service that is ready at any time for any need you may have or recommend something you can enjoy during your visit to this part of Lake Chapala.
Every day in the morning start the day pleasantly with a morning coffee service in addition to the breakfast that is included and if that was not enough, yoga class included with the room.
Taking a bath in these rooms will also be a delight for guests, who can relax with their rain showers, in addition to being accompanied by handmade beauty products made with the highest quality.
Each room is equipped with a king size bed, so for your enjoyment with robes and slippers, and a concierge service for anything you require with which you will have the care you need.
you will find a closet, and for those days Very hot or cold with air conditioning and heating, plus a safe in which for your peace of mind you can keep all your values, the rooms have cleaning service every day.
Hotel El Chante Spa Chapala
Relax in the full-service spa, which offers massages, body treatments and facials.
Other services at this hotel include free Wi-Fi Internet connection, concierge services and a hairdressing service. There is a free assistance parking available.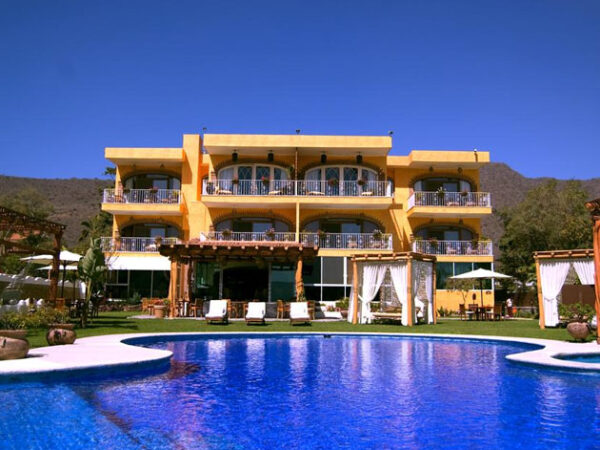 El Chante Spa Hotel Jocotepec Amenities
Discover the delights that await you in the restaurant of El Chante Spa Hotel Jocotepec, with a bar, garden view and tables for outdoor dining (weather permitting). If you prefer, you can take advantage of the room service with limited hours. While you take a dip you can order your favorite drink at the pool bar.
A free full breakfast is served daily.
Tokal Restaurant
The restaurant called Tokal is an intimate place that offers a romantic atmosphere with pleasant views of the lake, a wide variety of dishes that can be found in its menu in which many specialties of traditional Mexican food stand out, as well as international cuisine for every taste.
At this time the favorite specialty includes the mahi mahi seasoned with a delicious pumpkin flower sauce.
This restaurant can be enjoyed throughout the day and is ideal even to enjoy its bar that serves fresh juices, a wide variety of cocktails, as well as various wines and liquors to accompany any time or occasion of the day.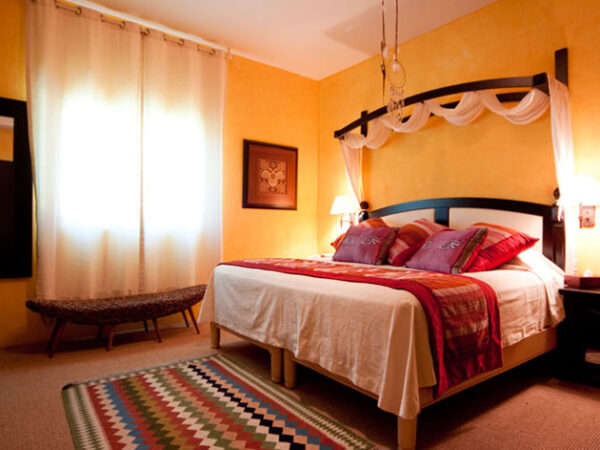 The hotel is located on Lake Chapala approximately 45 minutes from the International Airport of the city of Guadalajara making it an ideal place for a quick escape from the city, on a weekend with simplicity and simply take a flight to this destination .
Ribera del Lago 170-1. The Chante.
Jocotepec, Jalisco, Mexico CP 45825
+52 (387) 763 2608
+52 (387) 763 2609
El Chante Spa Hotel Jocotepec Chapala Map