Best Ajijic Bed and Breakfast
Stay at a Bed and Breakfast Ajijic Mexico in your next visit, a convenient Accommodation for your Vacations, a perfect lodge where you can start your day easily, having covered the most important part of the day, breakfast, While traveling is always a great deal to have your breakfast included in your daily hotel budget.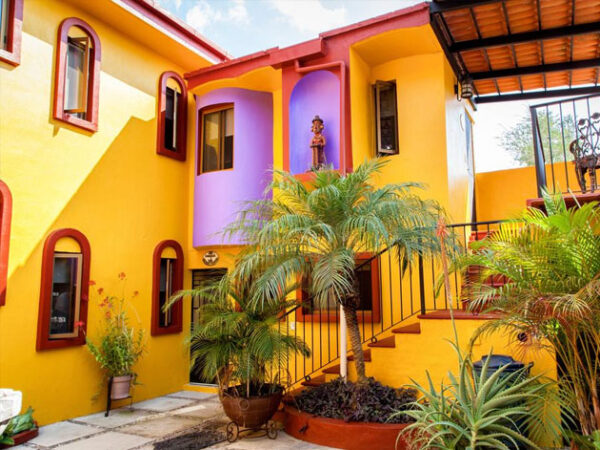 It is true that, when you travel, saving in food is a great deal, eating out in Restaurant everytime could be quite expensive, more than we think you could spend on your vacations, for that some Accommodations offer, their breakfast included in their price, and is often offered in the same location, they may count with a Restaurant.
While some other have some sections set for serving breakfast.
Nice Bed and Breakfast Ajijic Mexico
Hotel Casa Blanca

A pretty quiet and pleasant accommodation located in a convenient location, Hotel Casa Blanca Ajijic with comfortable rooms equipped with everything you need including an available kitchenette and kitchen equipment such as refrigerator, microwave, coffee maker, and toaster. It is located a few blocks from the beautiful lake of Chapala, this accommodation offers daily breakfast is one of the favorite options for visitors to this Pueblo Magico

Hotel Lindo Ajijic Bed & Breakfast

With a beautiful terrace and pool ideal for sunbathing on our warm days of Summer, this Hotel Lindo Ajijic Bed And Breakfast makes a nice option to be able to relax enjoying the views towards the lake and the mountain. its pleasant rooms with air conditioning and flat TV screens have become a preferred option for visitors to this tourist destination, who enjoy both breakfast and all the amenities offered by this accommodation.

Casa Gobernador Ajijic

Located on the shores of Lake Chapala that can be enjoyed from the pleasant terrace and its pool, Casa Gobernador Ajijic Bed And breakfast is conveniently located near the best points of interest of this Pueblo. the continental breakfast together with its rooms make this place ideal to rest from the bustling city life staying in a place that feels like being at home, the tranquility of the place as well as its beautiful views and together as the friendliness of the staff make this Bed a breakfast place but feel at home Francisco I. Madero 10 7PWR+8V casagobernadorajijic.com

Hotel Casa de la Abuela Ajijic

Located in a quiet area 2 minutes walk from the shore of Lake Chapala, with its extensive gardens and outdoor pool and its nice rooms overlooking the lake, Hotel Casa de la Abuela Ajijic Bed and Breakfast offers comfortable Rooms individually and uniquely decorated as well as a nice continental breakfast. Hotel Casa de la Abuela Ajijic is conveniently located near the Golf Course of Chula Vista and is one of the ideal places for a break with the couple. It is a preferred accommodation and recommended by the same people who live in the village of Ajijic, thanks to the acceptance and preference of many friends who constantly visit this destination.  Galeana 75 8P3Q+QX Phone 01 376 766 1747

Casa Tres Leones

Unique decoration combined with modern comforts make Casa Tres Leones Ajijic Bed And Breakfast one of the places widely recognized by specialized sites in this type of accommodation. Its beautiful rooms with beautiful views towards the garden and the lake, as well as its terraces and that invite you to relax and observe the landscape that surrounds this accommodation. its location near good restaurants makes this little hotel a nice place to spend a romantic weekend. the attention of their owners throughout the stay give a special touch to this place. Emiliano Zapata #10 Between Calles Juarez and Tempisque 8P3P+72 casatresleones.com 044 33 1350 6764

Villa del Angel

With the view of the lake from its balconies and patios the Villa del Angel Ajijic Bed And breakfast is one of the favorite places which have better views, as well as beautiful decoration, cleanliness and the attention of the staff make this place an accommodation Pretty recommended. a cozy and private place to spend a nice weekend enjoying the hospitality and breakfast that offers that stands out and that border between its visitors. Gardens and pool making a special place to unwind and relax just a few kilometers from the bustling city of Guadalajara. Privata Juarez 3 8P3P+FF villadelangelajijic.com

Casa Flores

Each of our eight comfortable suites in Hotel Casa Flores Ajijic Bed and breakfast Mexico features a unique theme and carefully chosen decor, each includes a private balcony or terrace, flat-screen television with cable, and top-quality box spring bed and linens. Additionally, all suites include a refrigerator, microwave, coffee maker, and hairdryer, hot breakfast is included with your suite and is served daily in the breakfast room overlooking the pool, or in the privacy of your balcony or patio. Zaragoza 38 8P2P+82 casafloresajijic.com

Meson Don Quijote

With a traditional style, and the basics to enjoy a pleasant vacation, Don quijote Bed and Breakfast Hotel invites you to enjoy a rest in your trip, is a small lodging of only four simple rooms ready to rest after visiting the surroundings of the Pueblo. The accommodation in conjunction with its restaurant of cuisine from Spanish La Mancha makes a delight to enjoy the afternoons accompanied by the best rich wines of the region as well as its delicious paella that has become a hallmark of this place. Zaragoza 29 8P2Q+7J Phone 01 376 766 5388

Hotel Italo

This small hotel located near the center of Ajijic, just a few meters from the main square next to the church of San Andrés, makes an accommodation conveniently located. Hotel Italo Ajijic has served as a resting place for more than 30 years offering necessary evil for a pleasant vacation in the lake of Chapala, which together with its Genuine Italian restaurant and bar makes a quite pleasant experience to enjoy and visit the Chapala Lake. This small hotel with its 20 rooms and 10 apartments offers terraces with views towards its green areas and Lake Chapala which makes it ideal to visit this Pueblo and enjoy an authentic Italian meal in conjunction with your loved ones and friends. Guadalupe Victoria 8 Ajijic Centro 7PXQ+WJ hotelitaloajijic.com

Estrellitas Bed & Breakfast

With a nice charming atmosphere of Mexican style The staff of Estrellita's B & B Ajijic Seeks you to feel like you are in your house by the lake, its location in the heart of the town just a few blocks from the main square and close to the Famous and favorite gourmet restaurants just steps away. This small bed and breakfast with only six rooms for its guests have their own decoration and character and beautiful views towards the gardens. A fireplace in the common areas makes a favorite place to relax and enjoy a book as well as chat with other guests and watch your favorite shows on television. 16 de Septiembre 18 7PWQ+WG estrellitasinnajijic.com

Quinta del Sol B&B

With its location At a walkable distance from all the shops, restaurants, and art galleries, and mainly from the town's main square, a few blocks from the Chapala Lake Malecón that is currently a great attraction, Quinta del Sol Ajijic Bed And Breakfast offers three comfortable suites with high ceilings and private terraces, what will make this intimate place, a very pleasant space to enjoy what this destination offers next to the lake. the delicious breakfast is included and the possibility to stay per week or monthly is available with different rates. An excellent place to spend the cold winter south of the border in Mexico.  Independencia 29 7PXP+53 quintadelsolajijic.com 01 376 766 0926

Casa Las Rocas

This is an accommodation conveniently located Close to the main attractions of the town of Ajijic as is the boardwalk of the lake and the town church. Casa Las Rocas Ajijic is a traditional Bed and Breakfast created under a concept of adults only to enjoy quietly with your partner enjoying even the outdoor pool. this small accommodation in just three rooms of rustic style quite spacious Fairly comfortable and clean and illuminated with sunlight, Where will be served directly by their owners. Zaragoza 92 +1 813-600-0297

Tim Hansen

Calle El Bajio #9 45920 Ajijic Jal. 7PV3+2X Ajijic Jalisco 01 33 3452 9874
This type of lodge, traditionally used to be very small places to stay, with few rooms, and not much space pretty much like a house conditioned for a hotel, with a personal service from their owners, where people used to pay for their room or place to sleep and a nice
Bed and Breakfast in Ajijic Mexico.
Now this days, with the concept of boutique hotels, some cozy and nice
Ajijic Bed And Breakfast
have emerged. Some large Hotels and Resorts offer breakfast in their package, but those won't figure in the traditional way of  accommodations.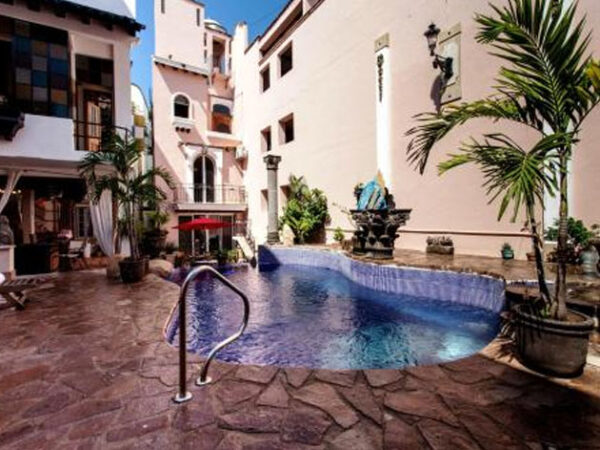 Find top Bed and Breakfast in Ajijic Jalisco Mexico
There are some places to stay like this in town, this concept of accommodation, have become popular we expect more and more appear overtime.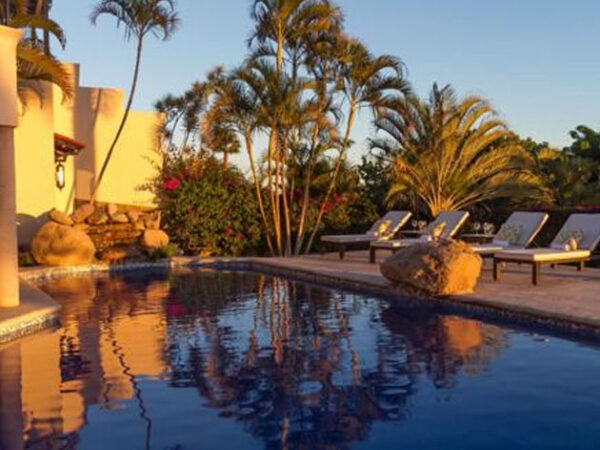 Bed and Breakfast in Ajijic Lake Chapala Jalisco Mexico
This style of accommodation is used traditionally, for like one or two day stay, or for business trips, Now it is a great choice for great vacations, it can save you a lot money if you are coming in a budget.
Specially vacations with the family. A few bnb will make you a deal in case you don't want to have breakfast, and want to try something out from your lodge, which is fine, they may discount your breakfast from the rate.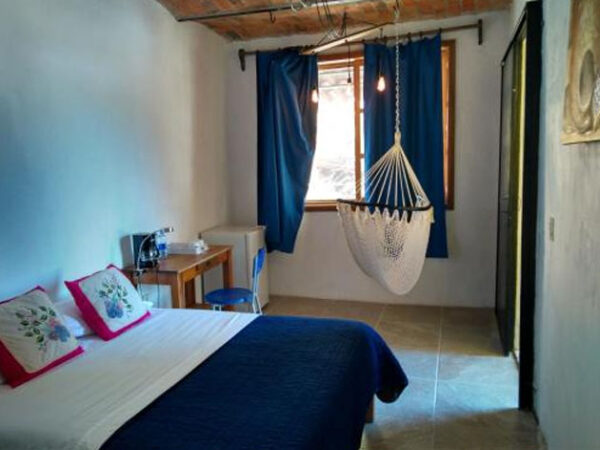 Lodging by the Lake Shore
Well, just the idea of staying in vacations, and having your breakfast ready without going out from your location.
Makes me hungry… the traditional smell of coffee ready, bread in the toaster, bacon and pancakes, and of course, you will have the chance to try some traditional and all time favorite mexican breakfast.