Chapala with to some of the best weather in the have a place to host you in this accommodation, Hotel Balneario San Juan Cosala Mexico this nice and modern resort located in the shore of Lake Chapala as close to 6 miles from Ajijic.
Enjoy staying and take advantage of the benefits of the hot springs that sprout next to Lake Chapala.
It is an experience that should be enjoyed in more than just a simple day, so it counts with accommodations in this place, making a good combination to enjoy the benefits that this natural sprout of thermal water gives.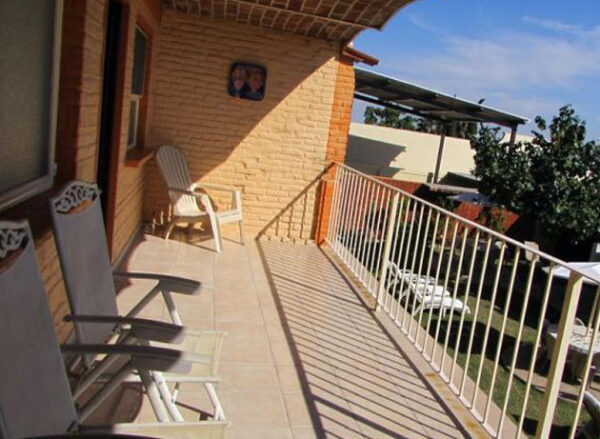 The  Hotel Balneario San Juan Cosala Mexico has enough space to accommodate the most numerous family, you can come and visit with all your loved ones or simply with your partner, you can be sure that there will be a space to stay in this hotel.
Quiet rooms with all the services and amenities such as TV so you don't miss your favourite shows or games, Wireless Internet to keep in touch with your friends and family at anytime, share your pictures, your experiences, your vacations.
And a nice Balcony to enjoy a Beautiful sunset in the Lake
Hotel Balneario San Juan Cosala Mexico Rooms have amenities such as hot tub With mineral thermal water, as the pools have, Color television to entertain and a small refrigerator to keep food and drinks cold.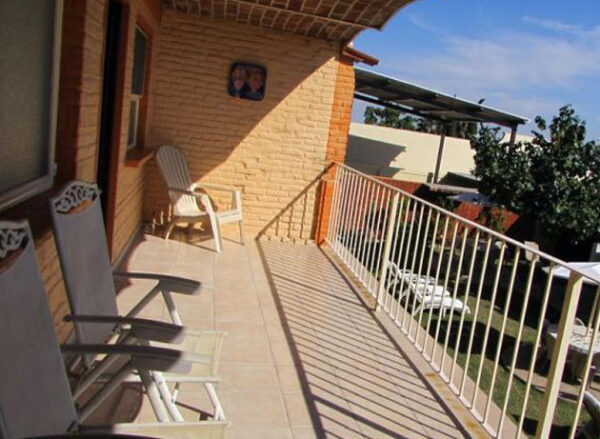 Enjoy from your room a nice and beautiful view of Lake Chapala from its terraces next to the gardens and pools.
Some of them offer beautiful views of the lake and the thermal water pools and jacuzzis.
Even more you can pamper yourself with some room service available for anything you are craving for.
Hotel Balneario San Juan Cosala Amenities
The Spa is open to the public, even so, the hotel has an exclusive area only for the guests of this hotel, where they can relax in their pleasant and relaxing green areas and also has two swimming pools and a jacuzzi.
Great amenities await you in this natural spa full with thermal spring water pools, waterpark, steam room, covered and outdoor pools.
There are umbrellas at your disposal to get away and read a good book or enjoy the view and the sunset of the lake with an unparalleled sunset.
Also being a guest of the hotel you can enjoy all the facilities of the water park, as well as the wireless internet and enjoy your favorite drinks and cool off in my coconut bar.
Restaurant, coffee shop, bar and a special place for the traditional ice cream of this region "Nieve de Garrafa".
Have some nice drinks in the Coco bar, as for a nice Margarita or any tequila mix your friend at the bar recommends.
An old and traditional way to handcraft ice cream, it is very popular in the area, even in the entire country from many years ago.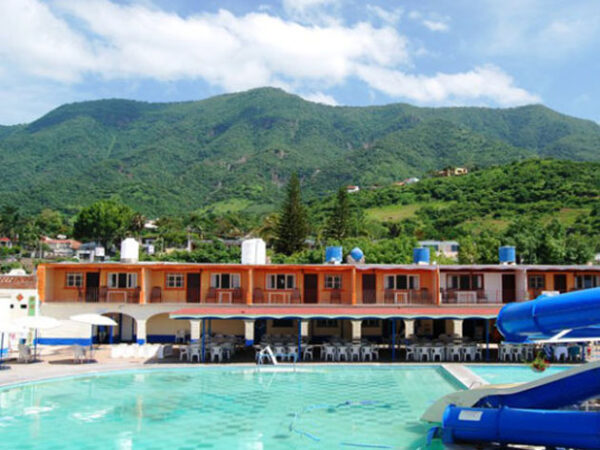 Enjoy of this natural place as long as you want, it is a traditional place among national travelers and foreigners for over 50 years.
Accommodations
36 very nice and cozy rooms, there are 2 special rooms with private pool and kitchenette, how great is that?
As part of being guest in this San Juan Cosala Accommodation you have access to an exclusive area.
Pools, jacuzzis, water, shallow pool, our special and traditional "temazcal" (natural steam room), as well as lounge chairs and shade umbrellas.
At the spa hotel San Juan Cosalá, they know that the most valuable thing their guests have is their health, so they proudly offer the best options to recover and balance your health thanks to the healing properties that the mineral thermal waters have.
All the rooms and pools and jacuzzis are fed by groundwater that comes out from hot springs.
Enjoy of great and breathtaking sunsets and sunrises
The hotel welcomes you to enjoy its facilities and stay enjoying one of the best climates in the world, and marvel, both at sunrise and sunset with the sun shows the spectacular views each day having in the background the natural beauty of Chapala Lake Jalisco.
Hotel Balneario San Juan Cosala Mexico at Lake Chapala Jalisco Map
You may like this: