Best Lake Chapala Hotels in Ajijic Jalisco Mexico

Welcome to our selection of the Lake Chapala Hotels in Ajijic Mexico in the, a magical place in Mexico denominated as a Pueblo Magico, here find great accommodations for your vacations
Villa Real

Playa Escondida 45920 45920 Ajijic Jal. 7PW8+5P Ajijic Jalisco

Casa Campbell

Prol. Lazaro Cardenas 48 Centro 45920 Ajijic Jal. 8P3V+CV Ajijic Jalisco

Real de Chapala

Paseo del Prado 20 45920 Ajijic Jal. 7PVX+MJ Ajijic Jalisco realdechapala.com

Casa Michin

De Los Angeles 63 Riberas del Pilar 45906 Ajijic Jal. 7QR9+XW San Antonio Tlayacapan Jalisco casamichin.com.mx 01 33 3488 0854

Condominio UBER CHAPALA

45906 Del Pilar 31 Riberas del Pilar 45906 Ajijic Jalisco 7QR9+9H San Antonio Tlayacapan Jalisco

Tahawi Salon Wedding and Events

Paseo del Lago 170 Riberas del Pilar 45906 Ajijic Jal. 7QQJ+GC San Antonio Tlayacapan Jalisco tahawieventos.com 01 376 737 0479

Mision Chula Vista

Lib. A Chapala Ajijic Jal. 8Q28+P8 San Antonio Tlayacapan Jalisco

Paradise villas

Santa Monica 22 Riberas del Pilar 45906 Ajijic Jal. 7QQ9+X4 San Antonio Tlayacapan Jalisco 01 33 1545 8015

Chapala Country Club

Paseo del Golf 5 45900 Chapala Jal. 7QW8+M7 San Antonio Tlayacapan Jalisco ccchapala.com 01 376 763 5384

QUINTA PAOLA

Boulvard De Jin XI 64 45920 Ajijic Jal. 7PXX+R7 Ajijic Jalisco quintapaola.com.mx

Villa Eucaliptos

16 de Septiembre 127 45920 Ajijic Jal. 7PWV+Q3 Ajijic Jalisco villaeucaliptos.com

Los Artistas B & B

Constitucion 105 45920 Ajijic Jal. 7PXV+3F Ajijic Jalisco losartistas.com

La Nueva Posada Ajijic

Donato Guerra 9 45920 Ajijic Jal. 7PWR+C8 Ajijic Jalisco hotelnuevaposada.com

Lolitas Inn

Guadalupe Victoria 73 45920 Ajijic Jal. 7PXV+Q4 Ajijic Jalisco thevictoriaajijic.com

Casa Gobernador Ajijic

45920 Francisco I. Madero 10 45920 Ajijic Jal. 7PWR+8V Ajijic Jalisco casagobernadorajijic.com

Hotel Casa de la Abuela

Galeana 75 45920 Ajijic Jal. 8P3Q+QX Ajijic Jalisco 01 376 766 1747

DONAIRE HOTEL BOUTIQUE

Juarez 21 Centro 45920 Ajijic Jal. 8P3P+MR Ajijic Jalisco donairehotelboutique.com 01 33 2338 3871

Villa del Angel

Privata Juarez 3 45920 Ajijic Jal. 8P3P+FF Ajijic Jalisco villadelangelajijic.com

Casa Tres Leones

Emiliano Zapata #10 Between Calles Juarez and Tempisque 45920 Ajijic Jalisco 8P3P+72 Ajijic Jalisco casatresleones.com 044 33 1350 6764

Hotel posada Las Calandrias

Carr Jocotepec-chapala 8-22 45920 Ajijic Jal. 8P2P+G8 Ajijic Jalisco 01 55 3985 4616

Angel Flores Guest House

angel Flores 5 Centro 45920 Ajijic Jal. 8P2P+QW Ajijic Jalisco 01 376 766 4425

Meson Don Quijote

Zaragoza 29 45920 Ajijic Jal. 8P2Q+7J Ajijic Jalisco 01 376 766 5388

Casa Flores

Zaragoza 38 45920 Ajijic Jal. 8P2P+82 Ajijic Jalisco casafloresajijic.com

Ajijic Suites Hotel

Hidalgo 72 Riberas del Pilar 45920 Ajijic Jal. 7PXM+VH Ajijic Jalisco es.ajijicsuites.com

Casita Montana Hotel and Suites

Carretera Oriente 1B 45920 Ajijic Jalisco 8P2Q+H2 Ajijic Jalisco 01 918 895 4089

Hotel Italo

Guadalupe Victoria 8 Ajijic Centro 45920 Ajijic Jal. 7PXQ+WJ Ajijic Jalisco hotelitaloajijic.com

Estrellitas Bed & Breakfast

16 de Septiembre 18 45900 Ajijic Jal. 7PWQ+WG Ajijic Jalisco estrellitasinnajijic.com

Hotel Casa Mis Amores

Hidalgo 22 45920 Ajijic Jal. 7PXP+RQ Ajijic Jalisco

Hotel Casa del Sol B B

Javier Mina 7 45920 Ajijic Jal. 7PXR+C4 Ajijic Jalisco casadelsolinn.com

La Nueva Posada Ajijic

Donato Guerra 9 45920 Ajijic Jal. 7PWR+C8 Ajijic Jalisco hotelnuevaposada.com

Quinta del Sol B&B

Independencia 29 Ajijic 45920 Ajijic Jal. 7PXP+53 Ajijic Jalisco quintadelsolajijic.com 01 376 766 0926

La Estancia Hotel

Morelos 13 45920 Ajijic Jal. 7PWP+WV Ajijic Jalisco laestanciaajijic.com 01 376 766 0717

Casa Amable Hotel

Ocampo 65 Centro 45920 Ajijic Jal. 7PXM+HX Ajijic Jalisco 01 376 766 1565

Ajijic Suites Hotel

Hidalgo 72 Riberas del Pilar 45920 Ajijic Jal. 7PXM+VH Ajijic Jalisco es.ajijicsuites.com 01 376 766 1920

Hacienda del Lago Boutique Hotel & Restaurant

Independencia 63 Centro 45920 Ajijic Jal. 7PXJ+9G Ajijic Jalisco 01 376 766 0907

Casa Miura Hotel Boutique

Calle Rio Nazas 15 Rancho del Oro 45920 Ajijic Jal. 8P2F+RX Ajijic Jalisco 044 33 3129 8623

Hotel Danza del Sol

Zaragoza 165 Centro 45920 Ajijic Jal. 8P2G+49 Ajijic Jalisco hoteldanzadelsol.com 01 376 766 0440

Villas de Ajijic

Linda Vista 14 San Antonio Tlayacapan 45920 Ajijic Jal. 7PXG+2F Ajijic Jalisco 01 376 766 0983

Casa Las Rocas

Zaragoza 92 45920 Ajijic Jal. 8P2H+9F Ajijic Jalisco +1 813-600-0297

Finca La Riberena

Paseo del Lago 42 La Canacinta Riberas del Pilar 45920 Ajijic Jal. 7PV5+GW Ajijic Jalisco lariberena.mx 01 33 1200 0101

Hotel La Joya del Lago

Rio Zula 3 45920 Ajijic Jal. 7PXF+5R Ajijic Jalisco lajoyadellago.com 01 376 766 4011

Tim Hansen

Calle El Bajio #9 45920 Ajijic Jal. 7PV3+2X Ajijic Jalisco 01 33 3452 9874

Villa Bugambilias

45920 Ajijic Jalisco 7MQV+PJ Ajijic Jalisco

La pueblita

Carr Jocotepec-chapala 961 Raquet Club Ajijic Jal. 7PW3+55 Ajijic Jalisco lapueblita.com 01 33 9688 3310

Villa Laffitte

LA CRISTINA 1 Jalisco 7MRX+V3 Ajijic Jalisco villalaffitte.webs.com

Hotel del Pescador

Carr Jocotepec-chapala 1008 Raquet Club 45921 Ajijic Jal. 7MRW+WC Ajijic Jalisco hoteldelpescador.com 01 376 106 1604

Casa Tonatiuh

Casa 8

Marcos Castellanos 36 45920 Ajijic Jal. 8P2Q+RG Ajijic Jalisco 01 33 1892 3253

Hotel Ajijic Plaza Suites

Colon 33 45920 Ajijic Jal. 8P2P+2W Ajijic Jalisco https://www.facebook.com/HotelAjijic/
This beautiful town in Lake Chapala, is one of the denaminated "Pueblo Magico", or "Magical Town", and is one of the best attractions in the shores of the Lake Chapala Jalisco.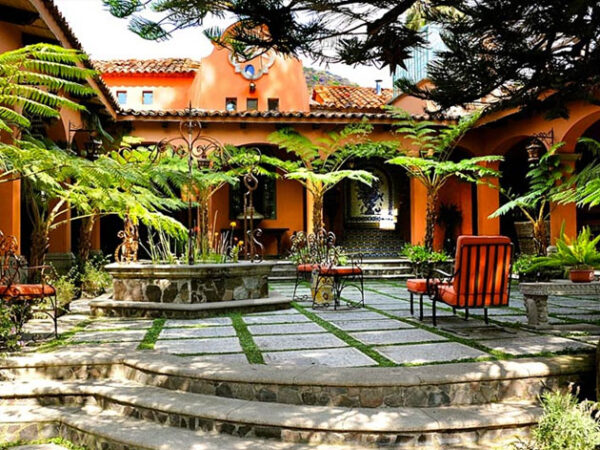 Many people loves to come just straight to this location, they preffer this location over downtown Chapala and Jocotepec.
They fell in love with the charm of this small location, and as many that love to comeback year by year, they have their own favorite places.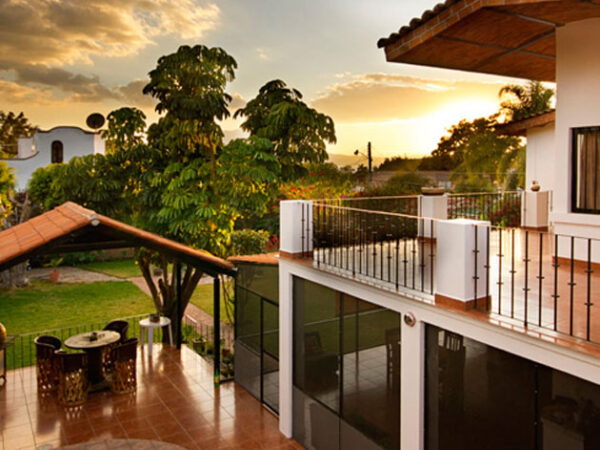 Bed and Breakfast and Boutique Hotels in Ajijic Mexico
There are no big Resort developments, most of them are small Lodges, boutique hotels, bed and breakfasts, villas and the always so popular vacation rentals, from small apartments to condos, nice villas and houses, All of the Hotels in Ajijic Jalisco Mexico have their own charm and flavor.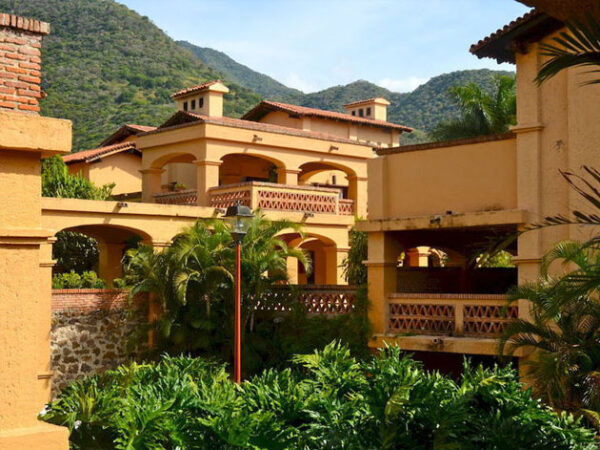 Pueblo Magico town in the Lake Chapala Jalisco Mexico Hotels
Located around town, most of them are convenientelly located close to most popular locations, while some other are located close or just outside town, you will see some great spots all around with their own beauty of the surroundings.
Best season for Vacations staying at Lago de Chapala Hotels in Ajijic Jalisco Mexico
Mlst of the visitors comes during the winter season, as many like to flight south from their snowing places,which i think is nice, but as they say, too cold is too much, they preffer the warm weather down here in Chapala.
Some of them love the lifestyle in this little town, and they decide to stay more permantely, can't blame them, it is nice there.
So take your time ahead when looking for the best time to book, like time in advance, location and rates that sometimes change from season to season.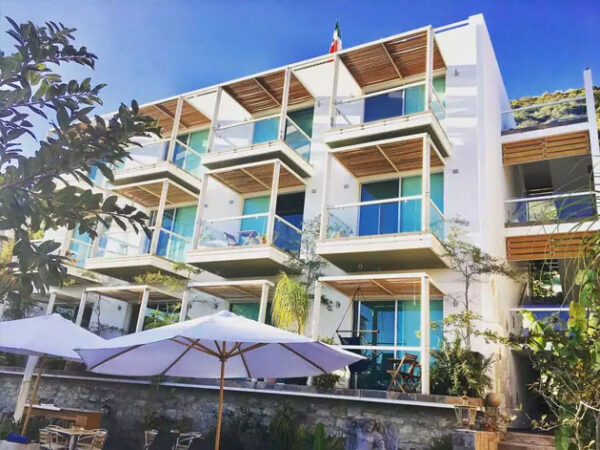 Choose the best Accommodations in  Jalisco
The best way to enjoy this Pueblo Magico, it is not just to visit and see it, but living it, come for a few days and look why this locations is so popular, take your time to become a local, and enjoy this place just like if your were living for years.
Walk down the galleries close to your accommodation, and share your stories whit other visitors, they will be happy to sheer theirs.