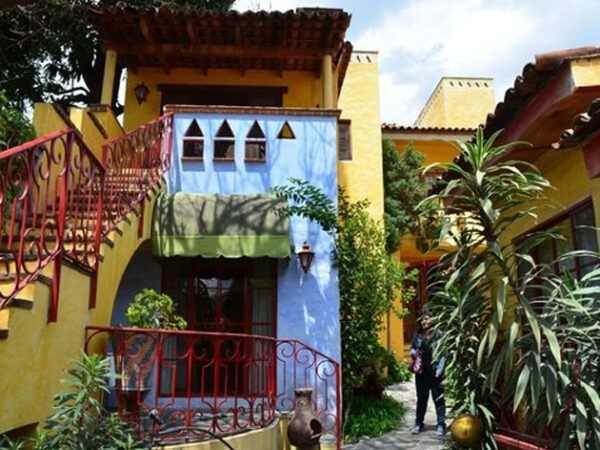 Bed and Breakfast
Hotel Casa Mis Amores Ajijic
|
Best Bed and Brekfast in Ajijic Chapala
Located in Ajijic, Hotel Casa mis Amores Ajijic  and Restaurant is located a short distance between the city of Chapala and San Juan de Cosalá it is a hotel decorated and furnished with good taste and that has an excellent location, includes within its rate a breakfast, parking and although it is repeated its location is the best.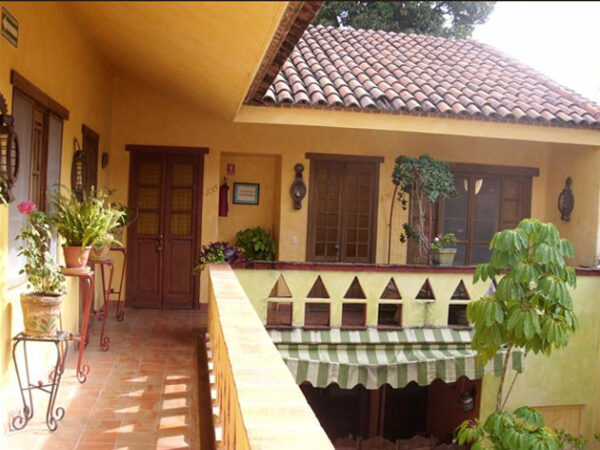 It is close and has easy access to the plaza to shopping areas for shopping, restaurants and bars in the area and public transportation ,the rooms of my Ajijic house have a minibar and wireless internet access.
Those guests who are staying at this Bed And Breakfast will enjoy a nice bar on site, what is a perfect place for a drink with friends in the afternoon, the rooms do not have air conditioning, they simply have a ceiling fan What is enough to cool the room.
Since the zone of Ajijic and in itself the lake of Chapala, is famous for having one of the best climates throughout the year, the location of this hotel and hensy of Ajijic is very convenient is only 40 minutes driving from the airport of Guadalajara called Don Miguel Hidalgo y Costilla.
It is an international airport that serves as a gateway for those visitors who like or come to visit Lake Chapala.
Hotels Ajijic Jalisco Mexico
This bed and breakfast hotel in Ajijic is one of the favorite places for vacationers and visitors of the area who come back year after year and like to stay in this place given its great characteristics and its amenities.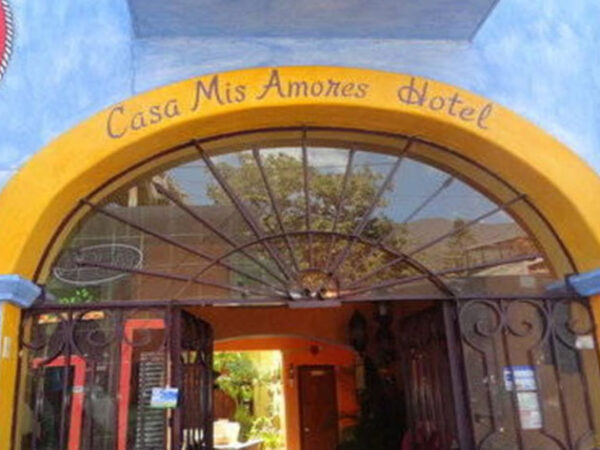 It is a beautiful property that still preserves the flavor of its old towns that they like so much in Mexico, given that Ajijic is part of the group of magical towns, a distinction granted to towns with an atmosphere unique in its kind.
Inside the property you can enjoy the decoration that is mostly part of local art works which gives a special atmosphere to this place, many visitors agree that they return to this place since it is a nice or you with accessible rates and well located and above all the kindness of its staff that attends.
It is an excellent place to rest near Lake Chapala in the Pueblo Magico of Ajijic, a place to disconnect from everyday life, and enjoy a good book, free from all distractions, or walk around the square and all points tourism that make this town beautiful in the Riviera of Chapala Jalisco.
Hotel Casa Mis Amores Ajijic Bed And Breakfast and restaurant in addition to providing a good accommodation, this small and romantic little hotel of just 12 rooms, has a restaurant at the service of its guests offering a variety of dishes and drinks.
So it does not matter if you are staying at my love home or not, you can enjoy the food of this restaurant what is served by its owners and as the hotel is perfectly located near the most popular attractions of Ajijic.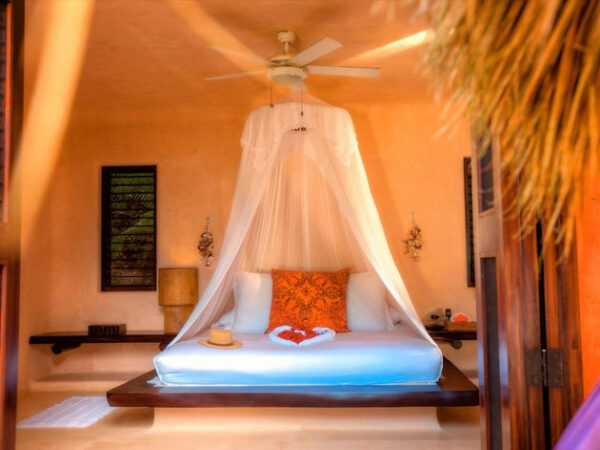 Best Ajijic Bed And Breakfast
It is a socially responsible company, in which its main objective is to improve and promote
local businesses in Ajijic, the mission of Hotel Casa Mis Amores Ajijic is to provide the highest quality products, the best cuisine, an excellent lodging experience in Chapala, and the best crafts that I can find in the beautiful boutiques and galleries that are found throughout from town.
When I visited Lake Chapala it is essential to spend hours enjoying what is the heart of Ajijic, and while walking through its streets they have seen their houses and landscapes and scenarios realize why, this town is considered a magical town, together with others such as San Miguel de Allende, Real de Catorce, tequila and many other towns which we invite you to discover, where you can really see and feel what is the real Mexico that everyone likes.
Hidalgo 22 Ajijic
Phone Number 01 376 766 4642
hotelmisamores.com.mx
Hotel Casa Mis Amores Ajijic Map