Best of Lake Chapala Mexico
Lake Chapala Jalisco Mexico in the Mexican state of Jalisco and is one of the largest freshwater body in the entire country, find where is located at a few minutes from Guadalajara the second most important city in Mexico, well known for its Tequila, Mariachi, food and all traditions living in this colorful country.
What you need for a good vacation are essentially three aspects, which are, know where you are going to go and what you can find, where to stay, whether hotels or vacation rentals, what are their attractions or activities to enjoy there, and the Travel Services with ways to move towards the destination, enjoy more pleasant vacations with fewer worries, as well as real estate if you are thinking of more than just spending a vacation in this destination.
Most Popular in Lake Chapala Jalisco Mexico
What to do and What to see
There are a plenty things to do in this relaxed place,  It is a preferred place for the near Tapatios from Guadalajara due to the easy accessibility and favorite from thousands of retired people mainly coming from the the United States and Canada due to its location, colorful surroundings and towns and a wonderful weather year long.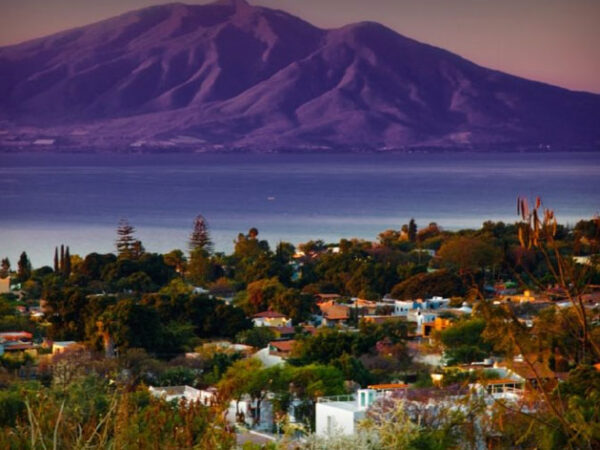 Golfing is one of the favorite activities, you can practice this relaxing sport in the Chapala Golf and Country Club and the Chula Vista both with their own charm and beautiful views.
How Big is Lake Chapala Mexico?
Lago de Chapala Jalisco is one of the largest wáter bodies in the Mexican Republic, and is undoubtedly
one of the favorite places for the people who live in Guadalajara to take a break or a short break of their daily activities.
It is big enough to go and swim in its warm waters or if you prefer to stay or use the facilities and amenities of a hotel that is near or in the Ribera, which has always maintained a constant growth and have improved a lot in the service for visitors.
Lake  Chapala Mexico has become a place of entertainment and recreation for friends and family where kids and adults can enjoy it´s splendor within a few hours of the bustling city of Guadalajara.
In addition to that, all the people who have decided to move, settle and live permanently, this represents an additional advantage that perhaps in its place of origin they can not have.
In addition to what is the waters where you can swim and also have many water activities, there are hot springs in several points of the Riviera which has been an attraction among people, especially foreigners who like to relax in a natural way, in a relaxed environment.
Can you swim in Lake Chapala Jalisco Mexico?
Lake Chapala Jalisco Mexico Swimming would be a top choice, it is, but it is more popular because of the closest volcanic activity creating some thermal springs in the area, specially in San Juan Cosala where you can find some Balnearios very popular for its therapeutic properties.
With so many picturesque settings and landscapes Horseback riding, biking, hiking and walking are some of the top choice for a great weekend knowing all surroundings enjoying the Malecon both in Jocotepec and Lakeside.
Due the constant and increasing number of foreign residents in the area, the Real Estate industry is constantly growing having new settings, places homes and developments to suit all the needs for this persons.
It is easy to spot very nice vacation home rentals, villas, condos and apartments.
Arriving people from all parts of the world are transforming from a traditional charm village into a cosmopolitan and modern place where very interesting options are blooming cool and top choice Restaurants and Bars, as well as Art Galleries.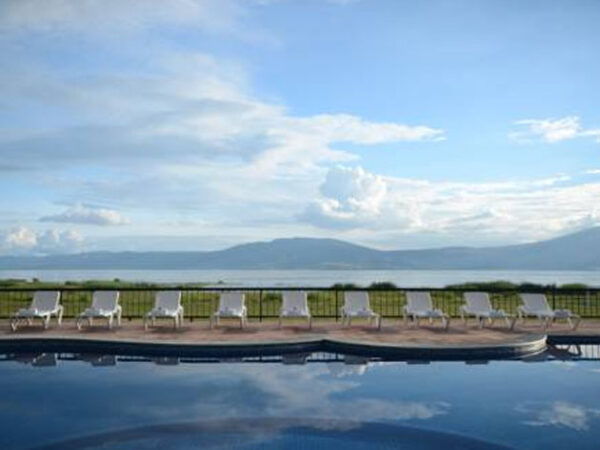 Lake Chapalla Mexico Travel Guides
It has some nice towns around the shore, some places very well known by its beauty such as Ajijic, Lakeside or main downtown, Jocotepec and San Juan Cosala with lot of well preserved old buildings from the Mexico of decades ago.
How is Living in Lake Chapala Jalisco Mexico?
Maybe many will wonder what it is like to live or why people decide to move to a place like this.
More and more foreigners especially from the northern areas of the United States and Canada decide to stay more permanently in the vicinity.
People attracted especially by the climate, the kindness of the people, the relaxed atmosphere and the fact that their savings, whether we say pensions, given that the majority and those who stay permanently are retired or elderly, Can make their well-earned money pay them more in a place like this.
The cost of living in a place like this can be much more accessible than in their places of origin, and this way was formed in what is today one of the largest communities of retired people In Mexico.
It's no surprise to see new people more and more in places like Ajijic Jalisco or Jocotepec and hear the same stories, of how one of their friends out of curiosity came to explore the region and now has decided to stay permanently.
They said friend has invited you there know And what maybe you decide as well as they make that change or invest in place like this.
What would you find in Lake Chapala Jalisco Mexico?
Here we have a selection of what you may be interested in, Click in the one you are interested to read it in detail.
Resorts in Lake Chapala Jalisco Mexico

you will find in the best Resorts in Lake Chapalla Jalisco Mexico for all tastes and all pockets, highlighting that in this destination are the most qualified and ranked worldwide as unique and best in its kind.
Lago de Chapala Jalisco Lake Bed and Breakfast
A great way of accommodation, which besides including a great place to stay, also you could have a delicious breakfast included in the rate.
Traditionally Bed and Breakfast lodges, are small and intimate places, where you can have a much personalized attention.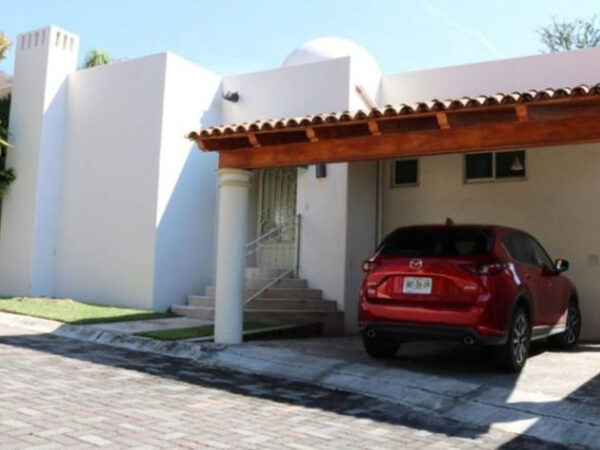 Where is Lake Chapala in Mexico on Map?
For those that wonder where is Lake Chapala in Mexico on map exactly to get to this destination, the Lakeside or the main town is about 40 kilometers (25 miles) south on Highway 23 from Guadalajara city, major bus lines runs from this two points hourly from the principal bus stations and in some specific points in the GDL Metropolitan Area
How far is Lake Chapala Jalisco from Guadalajara?
Airports near
Miguel Hidalgo y Costilla International Airport is the closest and the best option connecting to this area, due to Guadalajara is one of the largest and more important cities in the country, making it a very well connected with major international airlines flying to this Capital City or in such case have very close connections with near airports.
It is located almost in the middle between Guadalajara and the Lake making a easy way to come and go for many expats living in this place.
Close to Guadalajara City
This place has the best of The two worlds, is a quiet place with many beauty s natural that still retains its small town flavor, and on the other hand is located near one of the largest cities in Mexico that is Guadalajara.
So it will always be easy to find things necessary for daily life, that maybe in a small town could not find.
Another factor that has helped a lot, is the easy access to this destination, located relatively close to one of the largest airports in Mexico, which offers flights with connections to the main cities of the country and abroad making you literally visit the area, as easy as a single ticket and a short trip from home.
Lake Chapala Jalisco Mexico Map
Other great friendly destinations
Los Cabos Baja California Sur is located in the Baja California Sur peninsula, a Mexican resort destination well known for its Ultra Luxury Cabo Resorts and fine dining, as well as spa resorts.The Location in Baja California Sur, it is privileged for being a desert surrounded by the Ocean Pacific and the Sea of Cortez.
Right in the Sea of Cortez and next to the desert is San Felipe Baja California, here you will find everything you need to lodge yourself and your family in a great vacations by the Sea of Cortez in Baja California Norte, all the great food the traditional mexican food can offer, and the world famous mexican beer.
A long time beautiful Resort destination Puerto Vallarta Mexico that is located in the Mexican state of Jalisco, Puerto Vallarta a well known place for its contribution of bringing Tequila and the land of Mariachi, two of the principal icons that represent this glorious land.